Maths make Art
12th July 2022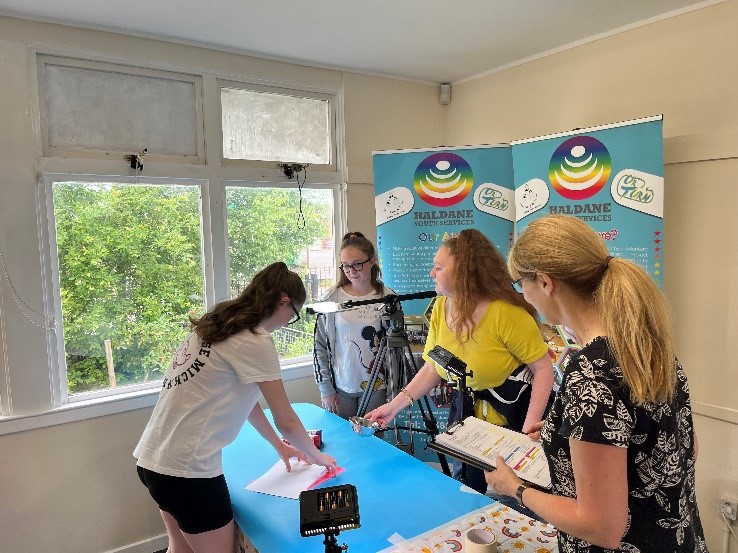 This week our young people had a visit from Johanna Hall from JOJO Gnome and Anne McNaught.
During Monday and Tuesday's lunch sessions some of the members participated in creating some wonderful symmetrical art pieces that were filmed to create a short video for Maths Week Scotland, 26th Sept - 2nd October 2022.
The videos will be hosted online (coming soon to this website) and used on social media to demonstrate activities that families and primary school classes – or anyone – can try for themselves, involving maths, creativity, art and hopefully a bit of wow-factor! We would love to thank Jo and Anna for coming along and enabling our young people to learn some fantastic new skills and exploring the world of maths through art.
View photos of the Maths Make Art Activity at our summer camp 2022.
For more information about any of our children services, please get in touch with Haldane Youth Services on 01389 600367 or email us at info@haldoneyouthservices.org.uk